Restaurant Belair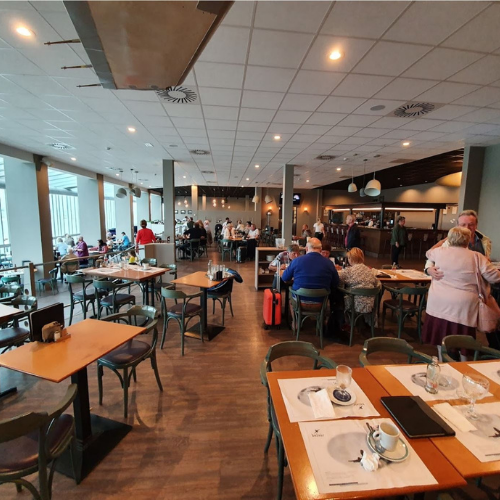 Zin in een lekkere spaghetti of overheerlijke garnaalkroketten? Dan kan je steeds voor en na uw vlucht terecht bij Brasserie-Restaurant Belair. De Belair bevindt zich op de eerste verdieping in de vertrekhal van de luchthaven en is voor iedereen toegankelijk. 
Bij Brasserie Belair kan je kiezen uit een ruime waaien van warme en koude gerechten. En dat allemaal met een prachtig uitzicht op de start- en landingsbaan van onze luchthaven. Ideaal om je vrienden en familie nog een laatste keer uit te wuiven voor ze naar de zon vertrekken. 
Meer informatie en opneningsuren: www.belair.be.
Grand Café Horizon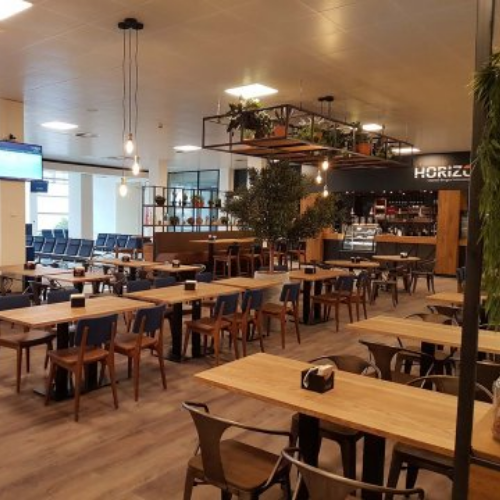 Het Grand Café Restaurant de Horizon bevindt zich na de security controle en is enkel toegankelijk voor passagiers met een geldige instapkaart. 
U kunt er terecht voor een kleine snack voor uw vlucht en kunt er ook gewoon iets drinken terwijl u wacht.
Meer informatie: https://dehorizonoostende.be
Restaurant RUNWAY 26=08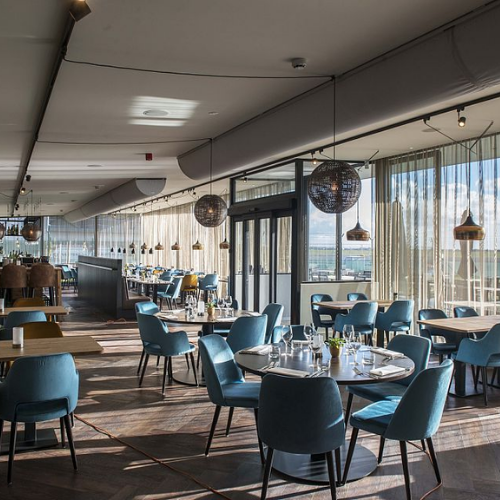 Een huiselijke omgeving, verrassende kaart en uniek panorama-uitzicht. Verwen uw smaakpapillen en geef uw ogen de kost! Of u nu komt lunchen, dineren, feesten of vergaderen, Restaurant Runway 26=08 staat garant voor genieten.
Een bezoek aan Restaurant Runway is een ervaring op zich. Vanuit elke hoek van ons restaurant heeft u fraai uitzicht op de start- en landingsbaan van luchthaven Oostende-Brugge. U kunt de vliegtuigen bijna aanraken!
Meer informatie en openingsuren: http://runway2608.be/