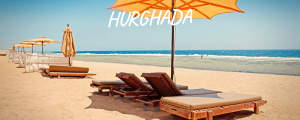 Waarom moet ik op reis naar Hurghada? 
Zin in zon, zee, en avontuur? Hurghada is dé bestemming voor jou! Gelegen aan de sprankelende Rode Zee in Egypte, biedt deze kuststad een betoverende mix van natuurlijke schoonheid en rijke cultuur.
Onderwaterpracht: Duik in de kristalheldere wateren en bewonder het levendige koraalrif

Woestijnavonturen: Waag je aan een woestijnsafari!

Culturele Schatten: Duik in de geschiedenis en cultuur van Egypte.

Ontspanning & Luxe
Stel je voor: een dag duiken tussen kleurrijke vissen, gevolgd door een avondwandeling langs de boulevard, afgesloten met een heerlijk diner onder de sterren. Dat is Hurghada. Boek nu en beleef het zelf!
Vluchten naar Hurghada vanuit Oostende
Ga langs bij je vertrouwde reisagent of boek via www.tuifly.be (flight only) of www.tui.be (pakketreis).

Om de vluchturen te raadplegen, raden we u aan een kijkje te nemen op de website van de luchtvaartmaatschappij. (Klik hier)
Klik hier om terug te keren naar alle bestemmingen vanuit Oostende.